DFRobot
Boson Starter Kit for micro:bit
(Suitable for ages 6 years and over)
 This kit combines the BBC micro:bit with DFRobot's Boson modules, a set of modularised electronic blocks, suitable for every kid to start their hands-on journey of creation. Each kit comes complete with a convenient and robust storage case, and the parts fit onto Lego studs.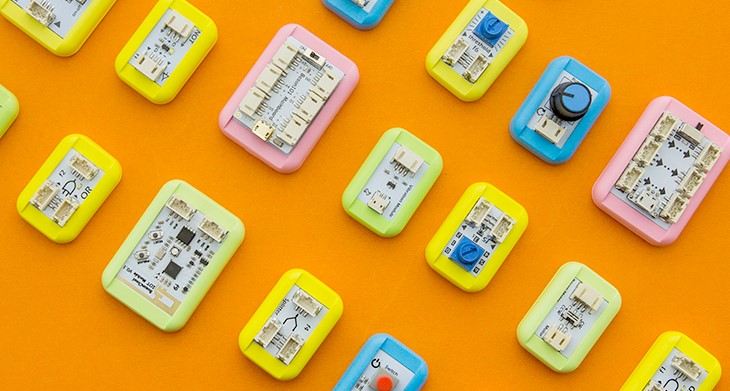 DFRobot's Boson starter kit for micro:bit includes eight carefully-selected modules, that cover most popular
digital
and
analog
sensors and actuators, supporting sound, light and motion interaction. Each module communicates with the micro:bit via a
3-Pin interface,
and is perfectly compatible with the Microsoft MakeCode PXT/JavaScript online Editor and Python Editors. 
The micro:bit expansion board for Boson is used to connect Boson modules with the BBC micro:bit. The expansion board comes with an edge connector, six fool-proof 3-Pin sockets, a 3.5MM headphone jack, and a volume knob. To ensure a stable current supply for motors and servos, the expansion board can be powered externally through the USB power port. 

Note: USB power port CANNOT be used to upload code.

To help you easily understand how to use each module, the kit comes complete with a quick start guide, including four basic projects with wiring and sample codes. Walk through the guide and create your own inventions!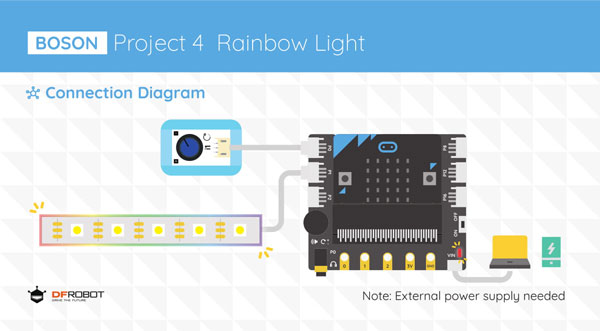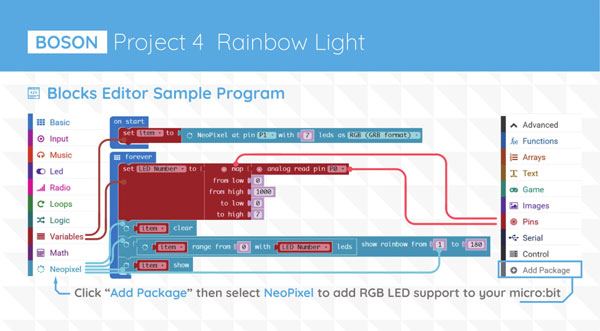 Note: The micro:bit is NOT included in the kit, and is available separately.
SPECIFICATIONS
Module Input/output Voltage: 3.3V
Maximum Current: 500mA
MicroUSB Power Port Voltage:5V
Working temperature: 0-60 ℃
package size: 250*190*57 mm/ 9.84 * 7.5 *2.24 inches
Weight: 492g
---
Share this Product