DFRobot
Gravity: Analog Capacitive Soil Moisture Sensor- Corrosion Resistant
The gravity:analog sensor measures soil moisture levels by capacitive sensing, rather than resistive sensing like other types of moisture sensors. Since the sensor uses capacitive rather than resistive measurement, and is made of a corrosion resistant material, it's great for long-term practical use. Insert it into soil and impress your friends with the real-time soil moisture data!
An on-board voltage regulator  is included, which gives an operating voltage range of 3.3 ~ 5.5V. It is compatible with low-voltage MCUs (both 3.3V and 5V logic). To make it compatible with a Raspberry Pi, an ADC converter is required.
For lower-budget, short-term (12 months or less) projects we also have a resistive soil moisture sensor.

This sensor has a 3-pin "Gravity" interface, which means it can be directly connected to the Gravity I/O Expansion Shield. It comes with an adapter cable, so you can connect it directly to pins or breadboard jumper leads.

The following image shows an example project - a device that notifies you when a plant needs to be watered.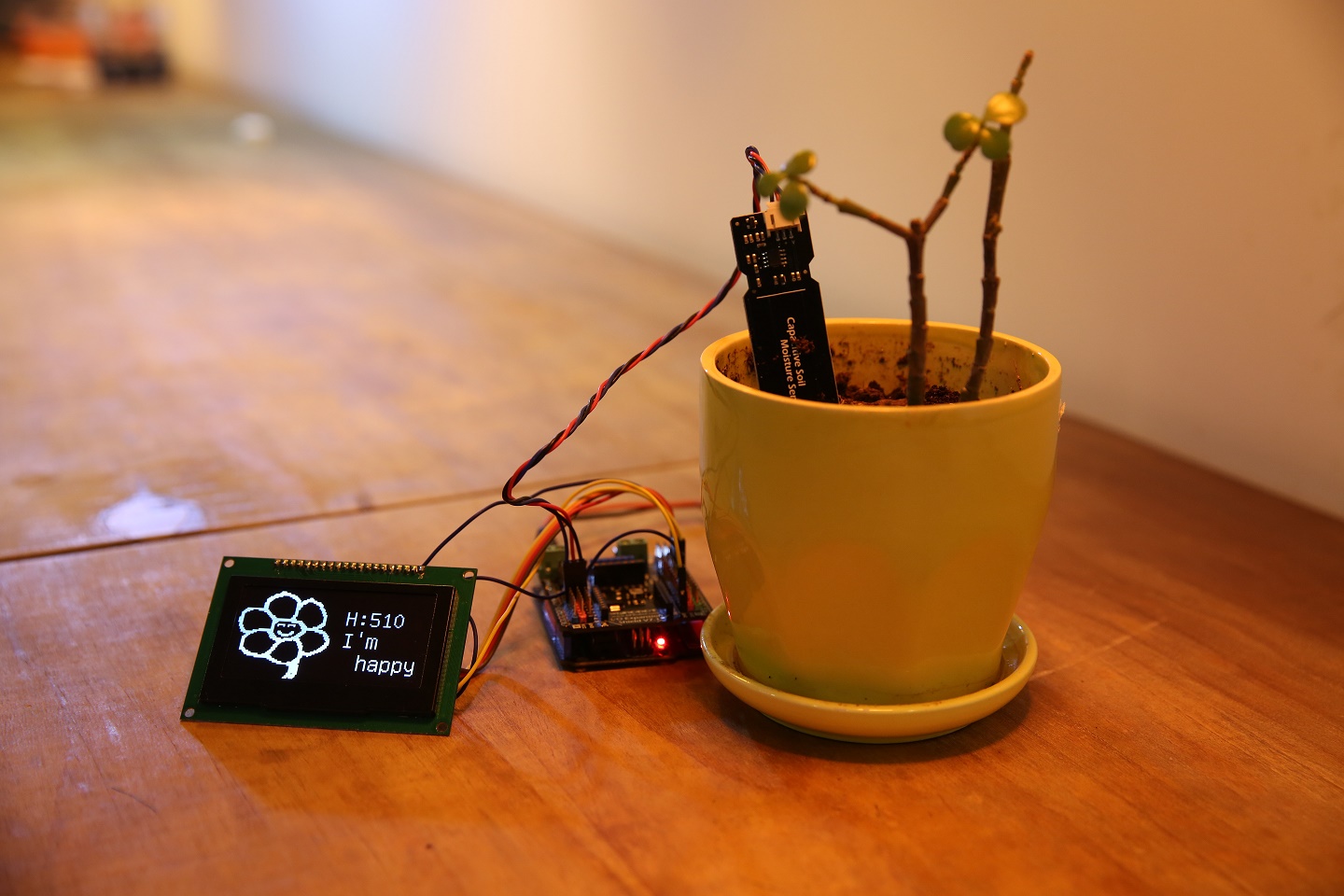 SPECIFICATIONS
Operating Voltage: 3.3 ~ 5.5 VDC
Output Voltage: 1.2 ~ 2.5V
Interface: PH2.0-3P
Dimension: 98mm * 23mm (3.86in x 0.905in)
Weight: 15g
---
Share this Product