• ages 11+ • ages 16+ • ages 7+ • ages 8+ • ages 9+ • educational electronics • game programming • javascript • Kitronik • makecode • makecode arcade • python • stem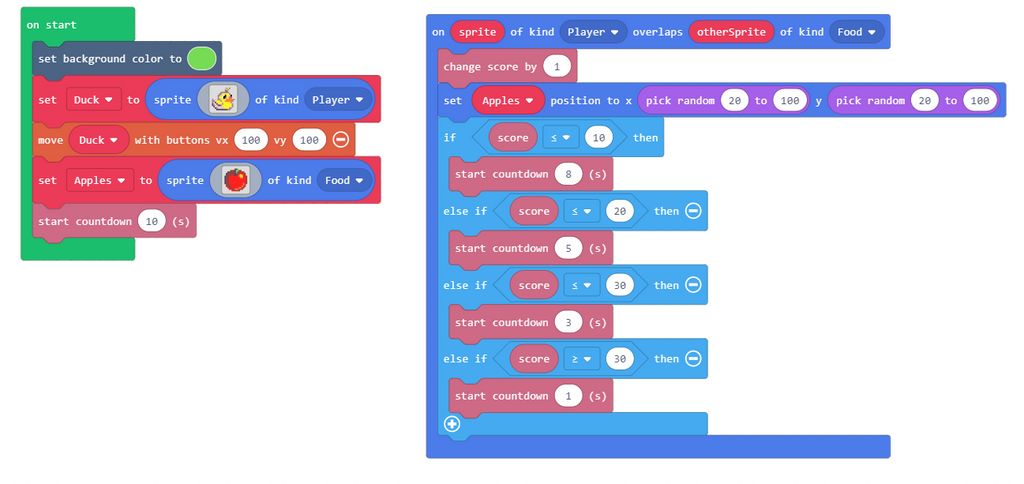 The Kitronik ARCADE is supported by a library of free tutorials on the MakeCode Arcade website - these offer an easy introduction to block-based programming in a familiar format. JavaScript and Python are supported for the more advanced learners too!
---
• BBC microbit • Kitronik • microbit plant • microbit tutorials • moisture sensor • pump • python • soil moisture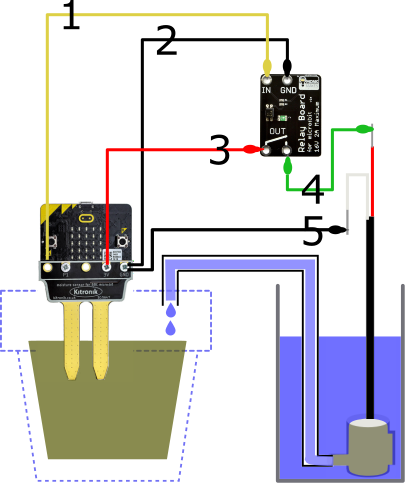 In this project, you will learn:
how a relay works;
how to use code to control a relay to turn a water pump on and off; and
how to automate the pump based on sensor readings.
You will need:
To have completed our previous tutorial for calibrating a moisture sensor, with the following:

a micro:bit, computer with mu editor Thonny editor, and microUSB cable for programming the micro:bit
a moisture sensor
Additional hardware required for this tutorial:
1 x submersible pump and hose to fit
1 x MonkMakes relay
5 x crocodile leads to connect everything up
1 x old water bottle or similar container to hold water
---
• BBC microbit • BBC microbit v2 • button • kitronik • mathematics • microbit tutorials • programming • python
In this project, you will learn:
What number bases are
How to connect and program buttons on the BBC micro:bit (works on V1 and V2)
How to program the micro:bit in Python, to convert between different number bases
---
• BBC microbit • Kitronik • MicroPython • moisture sensor • mu editor • Thonny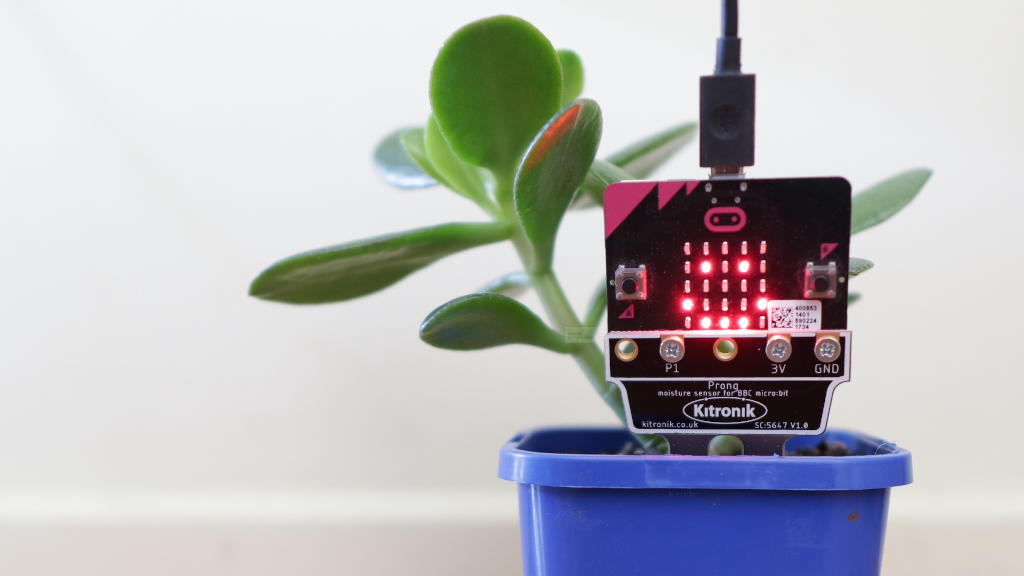 In this tutorial, you'll learn to:
Use Python to read the output from a moisture sensor
Use mu or Thonny editors to debug your micro:bit code
Calibrate your code to detect the right amount of moisture
---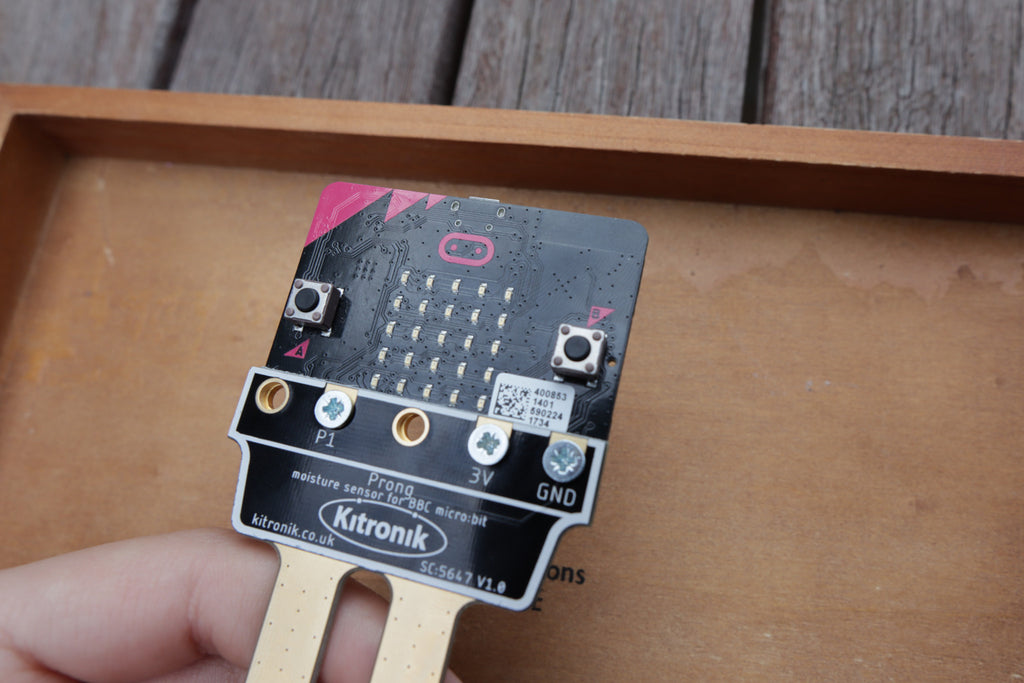 Sometimes, assembling things before class can be fiddly. Here's a quick and easy method for fitting the Kitronik Moisture Prong to a bunch of micro:bits..without dropping parts and chasing them all around the floor!