• Adafruit • CRICKIT • LEDs • microbit accessories • motors • robotics • Servo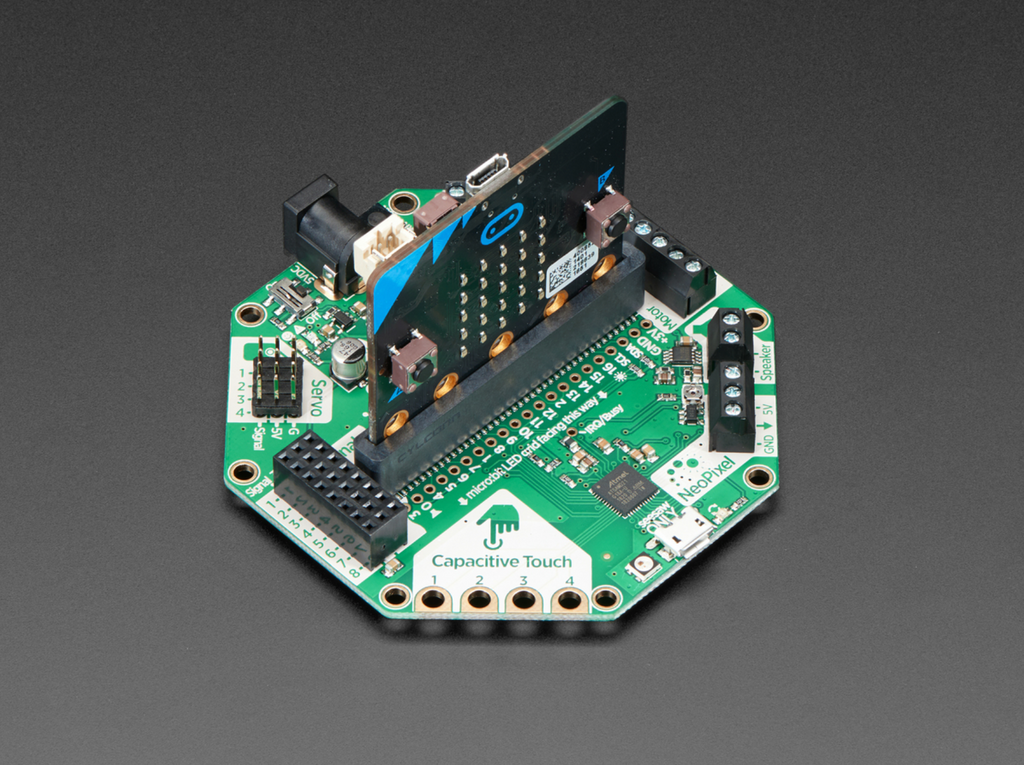 The Adafruit CRICKIT for the micro:bit lets you add more features to your robots than just motors and servos - while still being compact and affordable.
---
• Adafruit • CircuitPython • crickit • makecode • MicroPython • robotics • robots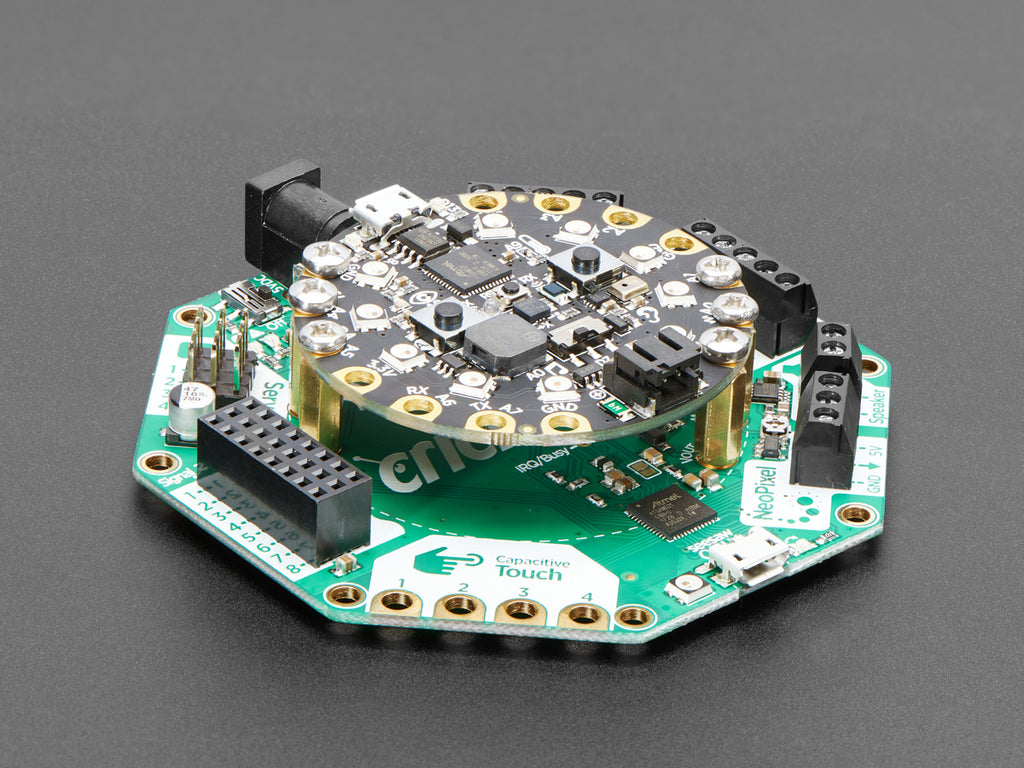 Expand the functionality of your micro:bit, Adafruit Circuit Playground Express, and Feather with the Crickit! Add additional simple sensors, motors. servos, multicoloured LEDS, speakers, switches, capacitive touch and more, while still leaving lots of pins free for other devices!