• battery cage • BBC microbit • micro:bit • microbit accessories • power • regulator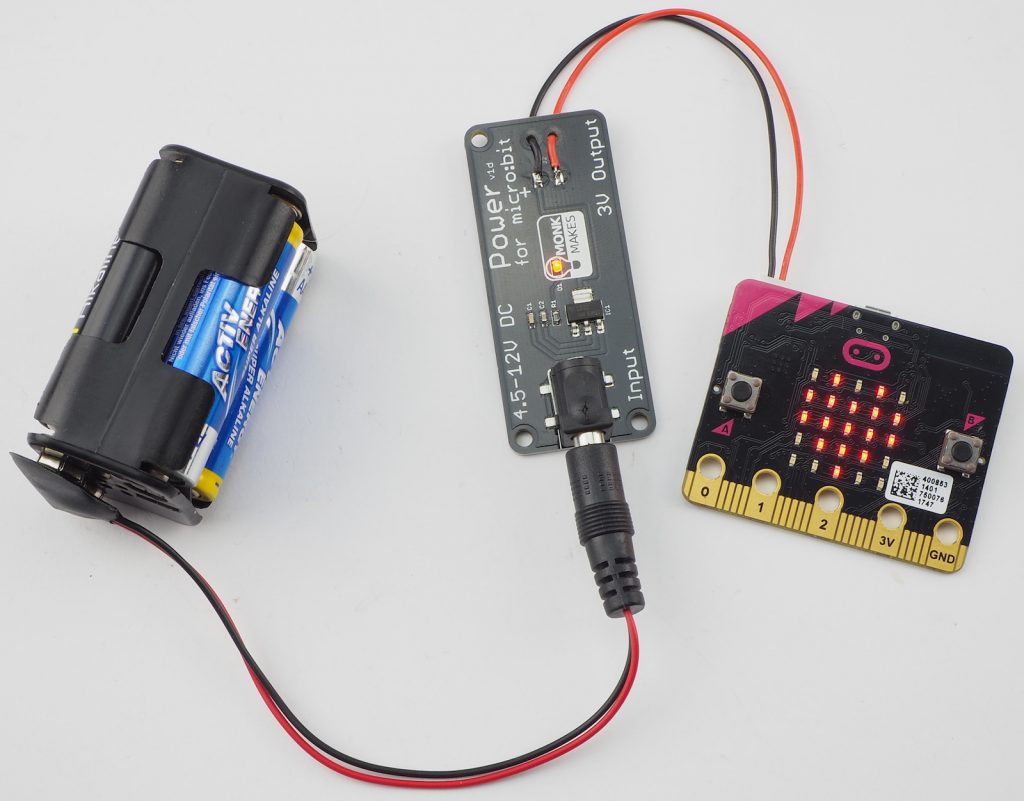 Need to be able to power your micro:bit for longer? Got a blinking micro:bit due to connected motors or lights drawing too much power?
The MonkMakes Power for micro:bit is a regulator that lets you use higher voltage batteries or power supplies without hurting your micro:bit.