• ages 11+ • ages 7+ • Kitronik • makecode arcade • programming • retrogaming • speaker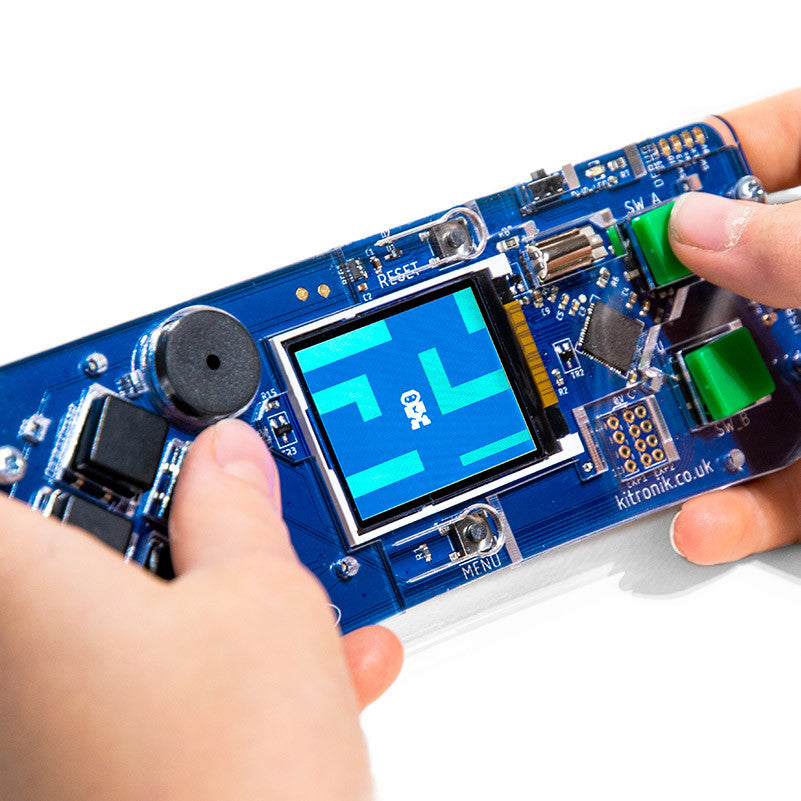 MakeCode Arcade is block-based coding that you can learn online, in your web browser, with loads of free tutorials included. The coolest thing about the Kitronik ARCADE is that it's a physical game console that runs your MakeCode Arcade code! Create multi-level 2d games, load them on the ARCADE, tweak the code more, and keep adding updates! 
---
• mame • psx • raspberry pi • retrogaming • retropie • snes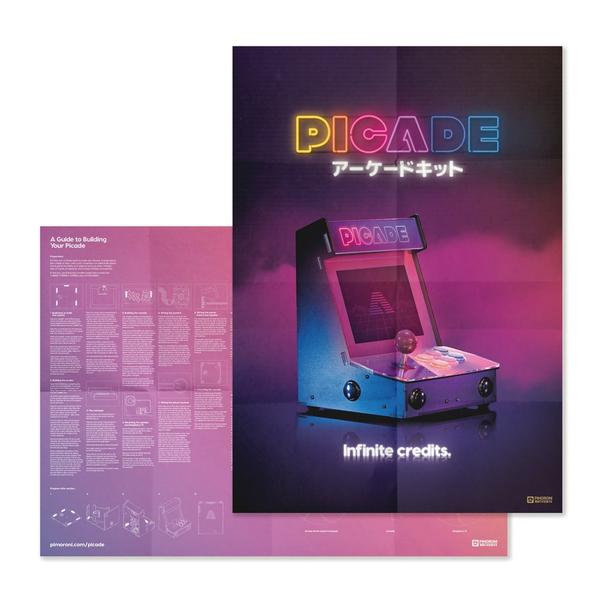 Just upgraded to the Raspberry Pi 4B+ and wondering what to do with your older Raspberry Pi? We still have a few 8" screen Picade Kits in stock at a reduced price! This is the perfect gift for that friend or relative that's been procrastinating about building a mini arcade cabinet.
---
• ages 7+ • arcade • coding • game • kitronik • makecode • retrogaming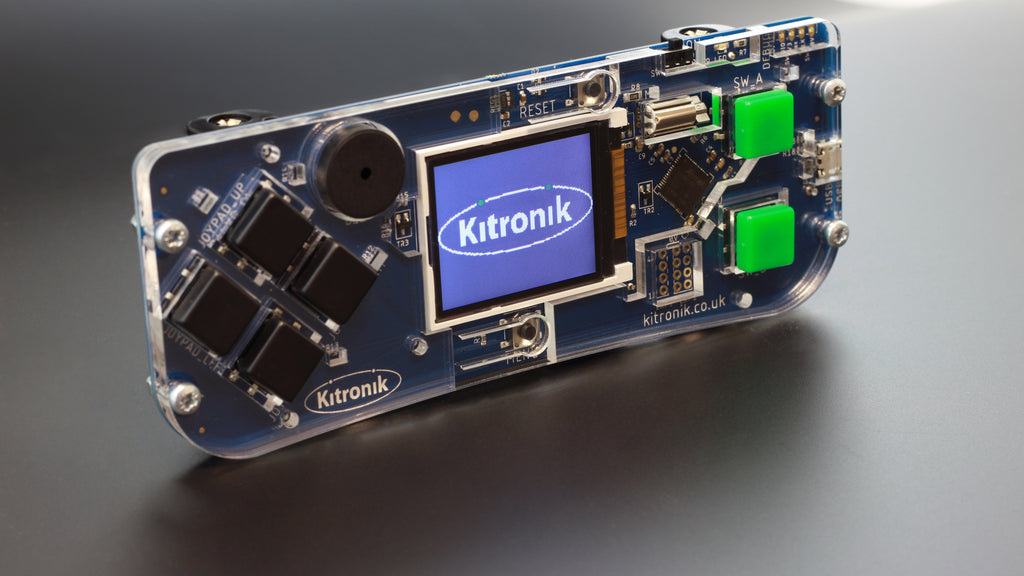 Play MakeCode Arcade games on real hardware with the Kitronik ARCADE! Complete with a solid case, 
speaker, vibration feedback, and extra expansion ports - it caters for more advanced tinkerers too. 
The ARCADE is just the right size and shape to play games with both hands, powered by AA alkaline or rechargeable batteries - there's less hassle for travel/shipping, with no lipo batteries to worry about. The Kitronik ARCADE comes with clear and concise documentation, example code and tutorials.
---
• amiga • arcade • atari • bar • bar top arcade • cab • cabinet • gameboy • handheld • intellivision • mame • nes • nintendo • raspberry pi • Raspberry Pi 3b+ • raspbian • retrogaming • retropie • snes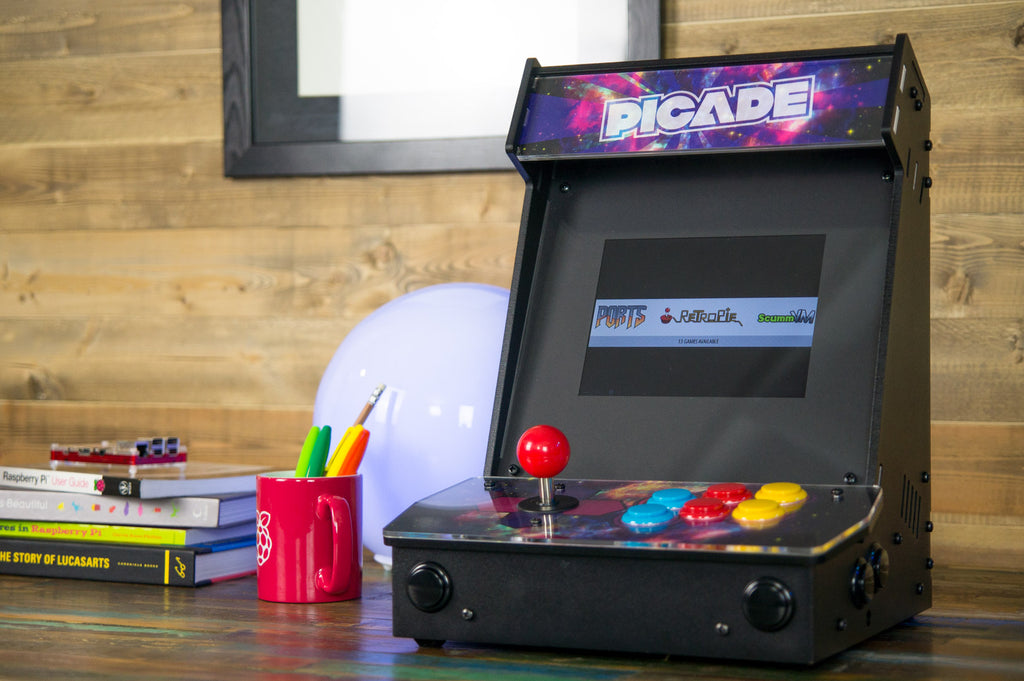 Play your favourite retrogaming titles on this mini Picade cabinet! The Pimoroni Picade kit for the Raspberry Pi has real arcade controls with a nice 8" or 10" screen (1024 x 768 resolution). It can be built in a few hours using just a screwdriver and pliers. It comes with clear instructions on a poster, and you can follow along with the online video.